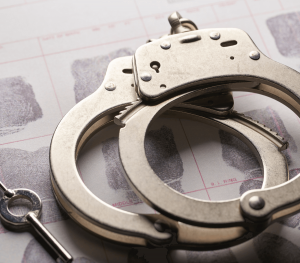 Florida Arson Defense Lawyer
The law sees arson as a violent felony in which damages happen after a fire or explosion that was started willfully or unlawfully. In Florida, charges of arson may be brought upon someone if they start a fire that causes damage to:
Any structure in which people are normally present

Any dwelling, occupied or not, and its contents

Any other structure known or should have been known to be occupied
If you live in Florida and are accused of arson and need legal representation, make a call to a criminal defense lawyer or Florida arson defense attorney. It's important to have an experienced attorney on your side to fight for you and prove your innocence.
Arson Charges in Florida
There are two types of arson charges you can face in Florida – first and second degree. First degree arson is when the structure is burned with people knowingly inside of the home or building, usually resulting in injuries or death during the fire. Second degree arson is when the building contains no people and there is just damage to the structure.
Arson is generally charged as a felony, but there are some exceptions. If the fire results in minimal damage and no injuries, it may be prosecuted as a misdemeanor of 'destruction of property' or 'criminal mischief'.
Whether you're facing a first or second degree felony or you're lucky and only facing a misdemeanor charge, a Florida arson defense attorney will defend you in court.
What Are The Penalties For Arson in Florida?
When it comes to being punished for an arson conviction, you could be facing some hefty repercussions. Whether you damaged one of these structures with an explosion or a fire, that is a first-degree felony that is punishable with up to 30 years in state prison, $15,000 in fines, or both. And that's just for the fire or explosion.
If the arson results in any bodily harm to another person, there can be additional misdemeanor charges added on. If the fire causes anyone great bodily harm, then the charges become more severe. If you are responsible for a fire that causes permanent disability or disfigurement to someone else, you could be looking at second-degree felony charges as well.
Unfortunately, the more serious the allegation the more severe the penalties if convicted. If you end up being accused of arson, having a Florida arson defense lawyer on your side is your best bet if you intend to prove your innocence. They'll be able to help you navigate the legal proceedings and represent you in the courtroom, should the case go to trial.
Why Choose LJ Law Group?
LJ Law Group is a criminal defense law firm in Florida, providing premium legal representation to the Pompano Beach area. If you find yourself in a bind and need an arson defense firm in Florida to assist with your case, LJ Law Group will be on your side and fight for you in court.
Get your Free Case Evaluation