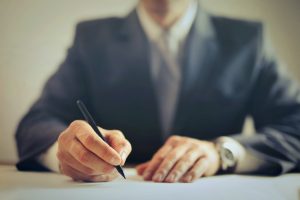 Florida Baker Act Lawyer
No matter who you are, every Florida patient has a right to a Baker Act lawyer while they are held on a 72-hour involuntary psychiatric hold. Not only that, but they have the right to speak to their lawyer at any reasonable time. Having an attorney familiar with Baker Act cases can be a strong ally for the patient and their family in establishing legal counsel while the individual is being held at the facility. Many people are not given full or accurate information regarding their legal right to an attorney or their right to find out why they are being detained, also known as habeas corpus.
Hiring a Florida Baker Act Lawyer
Many times, someone is placed under a Baker Act hold without a full understanding of why they were detained in the first place and brought to the holding facility against their will. Since they are under an involuntary hold, they are not permitted to simply leave under their own recognizance. Someone on the medical staff, such as a psychiatrist or physician, must sign off and certify that they are no longer a danger to themselves or others in order to be discharged.
Having a Baker Act lawyer can be extremely helpful, particularly since there are only a relatively small number of lawyers in Florida who practice Baker Act case law. With this in mind, you may want to speak with an advocate to see if you need to retain an attorney who specialized in Baker Act cases. Particularly because there are voluntary and involuntary admissions, and while you may be able to admit yourself you may not necessarily be able to leave under your own will and may be held involuntarily.
Patient Rights
When you are held in a psychiatric facility involuntarily, it can feel like you no longer have control over your medical care. If you feel that you are of sound mind and are being held against your will, an experienced Baker Act attorney can help you and your family fight for you to regain your freedom.
Whether your concern lies with how you are being treated, law enforcement or a physician that was used in having the Baker Act invoked, a lawyer familiar with the Baker Act will be able to serve as an advocate for you or a relative.
If you need help with having a patient discharged or you are in a facility that is requesting you be held involuntarily, contact the LJ Law Group immediately with your concerns, questions, or if you feel that the patient's civil rights were violated at any point during the evaluation process.
Why Choose LJ Law Group?
If you are held on a 72-hour involuntary psychiatric hold and feel that your rights have been breached, an experienced attorney can be an ally on your side advocating for the patient and their family. The professionals at LJ Law Group are on your side to provide legal representation when you need them. Give them a call for a consultation today.
Get your Free Case Evaluation