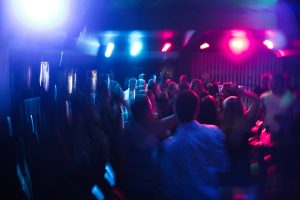 Florida Bar/Nightclub Shooting Lawyer
Going out to the bar or the club with your friends is a great way to get rid of the worries of the workweek. You can have a few drinks, get out some pent up energy, hear some great music, and maybe meet some new people. Not only is it fun, but it's also cathartic, it helps us to decompress a bit and unwind.
Bar/Nightclub Shooting in Florida
You go out with the intention of a fun night out with friends, with your biggest worry being parking and drink prices. You don't go to the bar or the club with the intention of being hurt and needing emergency medical attention or being a bystander in a random fight or shooting. Nevertheless, when you are in one of the most active and boisterous nightclub and bar scenes in the country, there are likely going to be some issues at some point. 
If you are ever involved in an altercation in a bar that you didn't start and were not a party in, reaching out to a Florida bar/nightclub shooting attorney can be one of the best things you can do for your potential claim.
Getting Hurt In a Bar or Nightclub
When operating a nightclub or a bar, the owner or manager has a duty to their customers to keep a safe and clean environment for them. This means making sure the premises are in good repair, making sure that people are not overserved, and making sure that no dangerous weapons are brought onto the premises.
Failing in this duty to their customers can leave bar and club owners and management liable for injuries and damages that may occur as a result. For example, if you are at a club and there are people who have been overserved, they may begin to fight, there can be a potential alcohol poisoning, there can even be a DUI that can occur who's partial fault can be attributed to the owners or management.
If you have been involved in a shooting in a bar or nightclub, there are many ways you can potentially be injured or affected by the incident. Not only can you sustain gunshot wounds, but you can also suffer severe emotional and psychological trauma. These injuries can be incredibly hard to heal and can lead to further psychological or mental issues like depression, anxiety, and even addiction.
Why Choose LJ Law Group?
When you choose to work with an experienced personal injury law firm in Florida like LJ Law Group, you are gaining a powerful ally in your quest for compensation. Not only are they familiar with all the local laws and statutes that will apply to your case, but they also bring priceless professional experience to your claim. They will know how to build the strongest case, and how to present that case at every step of the process, from the initial settlement negotiations to any possible litigation that may be needed if the insurer will not offer fair compensation.
Get your Free Case Evaluation