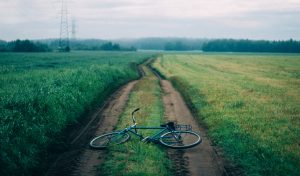 Florida Bicycle Accident Lawyer
The consequences of a Florida bicycle accident can have a profound impact on your life if you're ever involved in one. Because a bicycle doesn't offer the same protection as a car or other vehicle, an accident may be more likely to cause serious injury.
It's crucial that you protect your rights moving forward if you find yourself in these circumstances. This involves hiring a Florida bicycle accident attorney. At LJ Law Group, our experienced team is ready to help you collect the compensation to which you're entitled.
Florida Bicycle Accident Laws: Knowing Your Rights
Some Florida drivers may feel bicyclists are intruding into their space when they use the state's roads. That's not the case. While some restrictions and exceptions apply in very specific circumstances, in general, Florida law ensures bicyclists have the same rights as motor vehicle drivers.
That means you're also entitled to compensation if you're involved in a Florida bicycle accident through no fault of your own. Just keep in mind that securing it often requires enlisting the help of a bicycle accident law firm in Florida.
There are many ways a Florida personal injury law firm can help when you're injured in a bicycle accident. Investigating the accident to accurately determine who was negligent is one of them. Because Florida is a comparative fault state, someone could argue the accident was at least in part a result of your own negligence, and you're thus not entitled to full compensation for your medical bills and related losses.
For example, as a bicyclist, you're required to use the bike lane when one is available. A driver who injures you could argue the accident happened because you left the lane negligently. If this claim is false, a Florida personal injury lawyer can help you defend yourself.
The Role of a Florida Bicycle Accident Lawyer
Proving you weren't negligent is just one way a Florida bicycle accident lawyer will help when you've been injured. They'll also help you secure compensation by:
Establishing that the person who did cause the accident had a duty to avoid putting you in harm's way through their own negligence
Establishing that the responsible party breached that duty in some capacity
Proving their breach of duty caused your accident
Proving the accident left you with compensable damages and/or injuries
Keep in mind that insurance companies also try to lowball the victims of Florida bicycle accidents. To collect the full amount of compensation you deserve, you need to hire a lawyer who'll account for all relevant factors when calculating the total.
Why LJ Law Group?
LJ Law Group has cultivated a reputation as one of Florida's trustworthy bicycle accident law firms by consistently delivering results. We'll gladly cite past cases to prove to you we know how to help our clients reach ideal outcomes. We'll also provide numerous glowing testimonials from past clients. Most importantly, we'll take all steps necessary to ensure you receive the compensation you deserve. Get started by scheduling your free consultation today.
Get your Free Case Evaluation