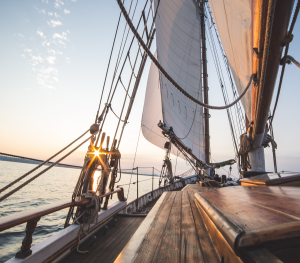 Florida Boat Accident Lawyer
Florida is the United States' most popular recreational boating destination. While this fact highlights one of the reasons this state is so appealing to both residents and guests, it also means that Florida boat accidents are relatively common. If you or a loved one are ever involved in such an accident, you deserve compensation for your losses. These may include medical bills, lost wages (if your injuries prevented you from working), and more. Our Florida boat accident lawyers at LJ Law Group will help you collect it.
Essential Information about Florida Boat Accidents
Recreational boating plays a very significant role in Florida's overall tourism industry. This is a key reason many of the regulations pertaining to recreational boating in Florida are somewhat lax. For example, Florida law doesn't enforce an age requirement for recreational boating. It also doesn't require those over the age of 30 to undergo training or secure licenses.
This can put boat operators, passengers, and others nearby in danger. In fact, statistics indicate Florida sees more recreational boating accidents every year than any other state by a fairly wide margin.
Causes of Florida Boat Accidents
The following are among the more common causes of boat accidents in Florida:
Collisions between vehicles, particularly in crowded waters
Collisions with obstructions
Slip and fall accidents on boats
Overboard falls
Explosions or fires
Flooding, sinking, or capsizing
It's also worth noting that Florida boat accidents don't need to involve large boats. Smaller vehicles, such as jet skis, can also put you in danger.
Florida Boat Accidents: Why You Need a Florida Personal Injury Law Firm
Hiring a personal injury lawyer after being involved in a Florida boat accident is essential for many reasons. Along with calculating how much compensation you're genuinely owed and negotiating with all relevant parties to help you collect the amount to which you're entitled, the Florida boat accident attorneys at LJ Law Group will conduct a thorough investigation to determine who the liable parties are.
This isn't always as clear as it may seem. Sometimes a boat accident occurs because of negligent operation. However, an accident could happen if, for instance, those responsible for designing and/or manufacturing a boat overlooked a defect.
Accurately identifying all liable parties is essential. You don't want to waste any time pursuing compensation from someone who isn't responsible for providing it. You need assistance and representation from a Florida boat accident law firm that has the resources necessary to conduct a proper investigation into these matters. That's exactly what you'll find at LJ Law Group.
Why Choose LJ Law Group?
As Floridians, we understand the laws that apply to Florida boat accident cases. Our Florida boat accident attorneys also don't make empty promises. When we say we can deliver results, we cite our proven track record, and offer testimonials from former happy clients. This will give you the peace of mind that comes from knowing you've hired a Florida personal injury lawyer you can trust. Get started today by scheduling a free consultation.
Get your Free Case Evaluation