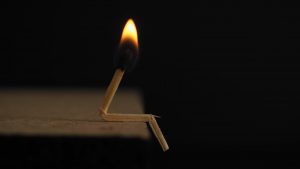 Florida Burn and Fire Injury Lawyer
The toll of a burn injury can be substantial. Along with causing significant physical pain, a burn injury can affect a person's mobility, and may even result in permanent disfigurement. No one can undo what's already happened if you or a loved one has sustained a Florida burn or fire injury. However, our Florida burn and fire injury lawyers at LJ Law Group can help you collect the compensation to which you may be entitled.
Florida Burn and Fire Injuries: What You Need to Know
Burn injuries are more common than some assume. Statistics indicate in 2016 alone, approximately 486,000 people received treatment for such injuries. Other studies indicate the number of US residents sustaining burn injuries that require medical attention every year may be as high as 1.1 million.
There are various reasons you may sustain a burn and/or fire injury in Florida. This can happen even if your job and lifestyle don't regularly expose you to hazards you might assume tend to cause such injuries.
For example, Florida burn and fire injuries are often the result of accidents involving motor vehicles. A single electrical failure can lead to a situation that has the potential to cause major harm.
Other common causes of such injuries include (but are not limited to):
Exposure to corrosive substances
Property fires
Exposure to hot water or steam
Workplace accidents
Those are merely a few examples. However, they highlight the importance of coordinating with a Florida personal injury law firm if you or a loved one ever sustain a major burn. Because Florida burn and fire injuries have many potential causes, there are many potential liable parties in these cases. Effectively pursuing compensation for your medical bills, lost wages, and similar losses requires accurately identifying who those parties are. Our Florida personal injury lawyers at LJ law Group have the expertise and resources necessary to do so.
The Role of Your Florida Burn and Fire Injury Law Firm
The Florida burn and fire injury attorneys at LJ Law Group understand how to carefully review all the details of a case to sufficiently prove another party's negligence caused your accident. Without our help, you may struggle to gather the evidence you need to present the strongest possible case. You might also face liable parties who will argue the accident was at least partially the result of your own negligence. Under Florida law, you could receive less compensation than you're entitled to if you can't prove they're incorrect.
This is yet another reason to consult with a Florida personal injury law firm soon after your accident. You need someone on your side who understands how liable parties defend themselves in these cases.
Why LJ Law Group?
Many Florida burn and fire injury law firms will claim they can deliver results. Our attorneys at LJ Law Group can actually prove we're qualified to handle your case by citing specific past successes. We'll also gladly provide testimonials from numerous former clients for whom we've secured ideal outcomes. Get started today by scheduling a free consultation.
Get your Free Case Evaluation