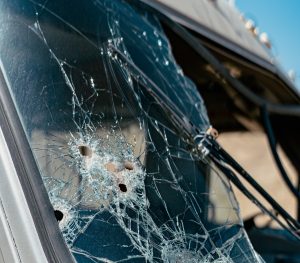 Florida Car Accident Lawyer
If you're involved in a car accident through no fault of your own, you shouldn't be responsible for paying your own medical bills or absorbing other costs (some of which may not necessarily be financial in nature) resulting from the collision. However, securing the compensation you deserve can be a tricky process without the right experience. That's why you need to hire the right Florida car accident lawyer. In other words, you need help from our experts at LJ Law Group, a Florida personal injury law firm you can trust to deliver results.
How Our Florida Car Accident Attorneys Help
Florida's car accident laws and policies follow the "no-fault" model. In a no-fault state, if you're injured in a car accident, your own insurance is supposed to compensate you for certain losses. This is true even if the accident resulted from someone else's negligence.
Specifically, your insurance company may compensate you for your medical expenses and related financial losses, such as lost wages.
That doesn't mean they'll always offer the compensation you deserve. First of all, they'll only compensate you up to your policy limits. That might not be enough based on the severity of the accident. Secondly, the goal of any insurance company in these circumstances is to try to justify paying out as little as possible. Your insurer may even try to argue you aren't covered at all in these particular circumstances.
That's why you should hire an attorney if you're ever involved in a Florida car accident. At LJ Law Group, our Florida car accident lawyers know how insurance companies defend themselves, and will represent you aggressively to ensure you receive the compensation you deserve.
No-Fault Exceptions
It's worth noting that there are instances when you can pursue further compensation from the negligent party after being involved in a Florida car accident. Florida law allows you to do so if the accident caused "serious injury." That means it must meet at least one of these criteria:
The injury permanently limits full use of an organ, body system, or body part
The injury has resulted in significant disfigurement
The injury involved a bone fracture
The injury left you fully disabled for at least 90 days
Coordinating with our Florida car accident law firm can help you more effectively establish your injury meets these criteria.
Florida Car Accident Risks
Of course, you'll hopefully never be in a position to need to hire a Florida personal injury or car accident attorney. However, because literally hundreds of thousands of car accidents causing injury to victims occur in Florida every single year, it's possible you may need to enlist a legal professional's help after being involved in one someday. Hiring a qualified team will play a major role in determining the outcome of your claim or lawsuit.
Why Choose LJ Law Group?
If you're looking for a car accident law firm in Florida, you need to know you can trust the attorneys you hire to provide you with aggressive representation. That's why you should bring your case to LJ Law Group. All personal injury attorneys in Florida will claim they can help you secure the compensation you deserve. We can prove we're qualified to deliver on our promises by citing actual case results and providing testimonials from our former clients. Get started with a free consultation today.
Get your Free Case Evaluation