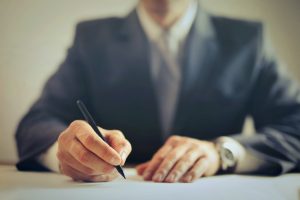 Florida Cerebral Palsy Lawyer
Birth of a child is one of the most special and important days of any parent's life, you rush to the hospital excited to meet your baby but nervous and hoping everything goes smoothly. You expect that the hospital is capable of bringing your child into the world healthy and happy.
Florida Cerebral Palsy Cases
When a nurse, doctor, or hospital fails to adhere to proper standards of care during the birth, the child could suffer injuries to the brain resulting in cerebral palsy. This in turn can create significant medical expenses, necessitate lifestyle changes, and could limit the child's future ability to lead an enjoyable and independent life.
If something like this occurred during the delivery of one or more of your children, and you believe it could have been prevented, you should reach out to a Florida cerebral palsy attorney like those at the LJ Law Group. They can assist in determining if the circumstances surrounding your child's injury may entitle them to compensation through a malpractice case.
Cerebral Palsy Can Be The Result Of Malpractice?
Yes. While it is not the most common cause of cerebral palsy, it is known to occur. Doctors and nurses have specific sets of care standards they need to follow, and if they deviate from those standards by even a small amount, it can result in your child receiving brain damage and the resulting cerebral palsy can change your life forever.
Cerebral palsy can present during pregnancy, but it can also occur during childbirth or shortly after. Causes that can result in cerebral palsy include having a difficult birth or head trauma during birth or in the period following birth. At the rate of more than two per one thousand births, it is the number one most common movement disorder in children.
How Can Florida Cerebral Palsy Lawyers Help?
When your child develops cerebral palsy due to medical malpractice, it brings with it a whole host of medical expenses, testing, possible surgeries, medications, physical therapy, speech therapy, and so on. There are lifestyle changes as well, being a caregiver may affect your current employment. You may have to cut your hours or quit work entirely depending on your specific situation.
Working with qualified lawyers like the LJ Law Group can ensure you have the best possible chance of recovering damages and compensation for your child's disability and the pain and suffering it brought to your life and to your family.
Why Choose LJ Law Group?
When you are thinking about bringing legal action against a nurse, doctor, or hospital, you want to make sure you have the right resources before you begin. That is why working with LJ Law Group as your Florida cerebral palsy lawyers can be the best decision you can make for your case. Not only have we investigated and pursued cerebral palsy lawsuits but we have won them for our clients. There is nothing to lose by reaching out to the LJ Law Group today to have a free case evaluation.
Get your Free Case Evaluation