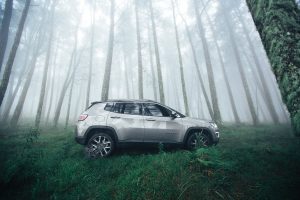 Florida Criminal Traffic Offenses Lawyer
The National Highway Traffic Safety Administration (NHTSA) reported over 400,000 car crashes in 2018 across Florida alone. While many of these cases are minor, even small charges or convictions can affect your quality of life by interfering with future employment opportunities, school admissions, or more.
At LJ Law Group, we understand what's at stake. That's why the LJ Law Group provides you, or your family, with a strong legal representation so that you stand the best chances in court.
Criminal Traffic Offense Resources
We handle cases involving a variety of offenses, ranging from:
Reckless Driving
Moving Violations
Suspended Licenses
Driving without a license
Hit-and-run
Different criminal traffic offenses have varying degrees of severity. No matter what you're facing the prosecution will construct a case against you. Having qualified legal representation will give you the best chances to not let them win.
Driving Recklessly
Reckless driving is a broad category that could involve carelessness that results in personal injury or property damage, usually in the instances of a motor vehicle crash. Punishment for this is a fine of a $25 minimum, up to $500 for a first conviction with up to 90 days of prison time.
Second convictions face stronger punishment, with up to 6 months in prison and a fine between $50 and $1,000. Additional charges can result depending on the extent of bodily harm caused by the accident.
Other aspects of reckless driving related to a failure to comply with Florida Traffic Law, for things like failing to stop at a red light or passing in the right lane of the highway. Being labeled a habitual traffic offender can seriously impede your livelihood by either incurring charges and fines, or by having your license revoked altogether.
Using a Suspended License
Driving with a suspended or revoked license can result in a misdemeanor charge. If you're caught and present an invalid license, you can face fines up to $500 or up to 60 days in prison. Culpability requires full knowledge that your license is invalid.
Vehicular Homicide or Resultant Injuries
When involved in a motor vehicle crash, if you're deemed at fault for the accident, any resultant injury or death is placed on you. In these instances, you must also stop at the scene or you'll face hit-and-run charges. This includes providing aid to any injured parties.
In the instance that a person was killed in the accident, the responsible party can face a fine of $10,000 and up to 15 years in prison for a 2nd-degree felony. A 1st-degree felony faces a fine between $10,000 to $15,000 and 30 years to life in prison.
Why Choose LJ Law Group
Our legal team at LJ Law Group focuses on advocating for your rights and getting results for you as one of Florida's preeminent criminal defense attorneys. We build all our cases with the assumption they're going to trial to construct the strongest defense for you. We work with you to understand your situation and help you where it suits you best. We have helped many clients reduce their sentences, where they haven't been dropped altogether.
Get your Free Case Evaluation