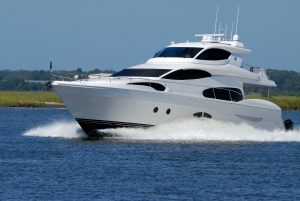 Florida Cruise Ship Accidents Lawyer
Cruise ships are supposed to be a perfect getaway. Even though they travel to many exotic and tropical hot spots, they have so much on board you don't ever need to leave. They have all the food and drink to make your vacation satisfying, they have seemingly endless entertainment in the form of movie theaters, live music, and stage entertainers. They even have onboard pools, mini-golf, and scores of other activities to keep you busy and make sure you enjoy your time as much as possible.
Florida Cruise Ship Accident Resources
You take a cruise ship trip to have the time of your life, and you certainly do not expect to be injured and need medical attention. Nevertheless, everyday people on cruise ships are hurt or seriously injured, many times due to the negligence of the cruise ship company, its staff, or the amenities. If you have been hurt while on a cruise ship, and you believe the cruise company may be to blame, it is important that you reach out as soon as possible to the attorneys at LJ Law Group for a free case evaluation.
Common Injuries On A Cruise Ship
Injuries are far more common on a cruise ship than most people realize. Not only are there injuries that result from accidents like slips, trips, and falls, but there are also injuries that can result from contaminated food, crewmembers with inadequate training, and even injuries from ship endorsed activities.
Slip, trip, and fall accidents can be very common due to the number of possible hazards on a cruise ship. There are the usual causes like dropped or spilled food and drink on smooth floors and decks, and tripping hazards created by unsecured rugs or carpet edges. But there are also hazards unique to cruise ships like improperly maintained ship equipment or even malfunctions caused by crewmembers that have not been properly trained to operate it.
Any one of these can end up causing injury to you or a loved one that could take weeks, months, or even years to heal and recover from. Working with a firm like the LJ Law Group can give you the best chance possible at being awarded monetary compensation for the damages you suffered as a result of the injuries you sustained. If you didn't cause the injury if it wasn't your fault, then why should you have to pay for it?
Why Should You Choose The LJ Law Group?
If you have been injured in any way on a cruise ship, you should reach out immediately to LJ Law Group. Not only will you be able to find out if you have a case that is worth pursuing, but you may also find out that you are entitled to substantial damages. We have a team of experienced attorneys that are familiar with maritime law and have a proven track record of winning substantial awards for their clients. There is no cost to get started, simply contact us for a free case evaluation.
Get your Free Case Evaluation