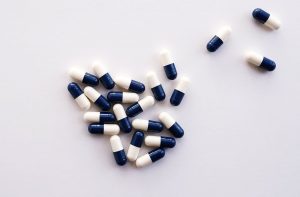 Florida Drug Offenses Lawyer
The rampant drug trafficking through the Caribbean in the 1980s has caused Florida to have incredibly severe drug laws. Florida's location is optimal for drug trafficking, and to combat its prevalence, they've enacted strict measures. Being caught and charged with possession or other drug-related crimes can derail and impede yours or your family's lives for years. Many drug-related arrests are for possessing a small number of recreational drugs. Regardless, Florida's strict laws result in severe punishment that can remove your rightful civil liberties. Your livelihood, future job opportunities, school admissions, and more are at risk.
Drug Offenses in Florida
At LJ Law Group, we not only understand what's at stake for you, but we also understand the complex laws surrounding drug possession. As your drug offense attorney, we'll handle your case with the utmost expertise in this sensitive matter.
Florida's Strict Drug Laws
Regardless of the amount, most drug possession arrests in Florida result in a felony charge. The one small exception to that is marijuana possession, where less than 20 grams is charged as a 1st-degree misdemeanor.
A 1st-degree misdemeanor can still be punished with up to a year in jail. Repeat offenses may result in home arrest of mandatory treatment.
If you're caught with over 20-grams of marijuana or even small amounts of stronger drugs, like cocaine, heroin, or MDMA, you'll face 3rd-degree felony charges. With those charges, you're at greater risk for seeing prison time. A 3rd-degree felony can get you up to 5 years in prison.
You'll face 1st-degree felony charges if you're caught with:
25-pounds of marijuana
4 grams of heroin
28 grams of cocaine
10 grams of MDMA
Charges are more severe with higher amounts of drugs, or if you're implicated with intent to sell. !st-degree felony charges can get you up to 30 years in prison and fines up to $250,000.
Intent to distribute opens you up to drug trafficking charges, which are incredibly severe in Florida, as well. A minimum sentence just for selling marijuana is 3 years in prison with a $25,000 fine. The minimum sentence for cocaine is 7 years in prison and a $100,000 fine.
The stringency of these laws makes it all the more imperative that you retain a criminal defense lawyer. Your life and your reputation are at stake when you face these charges.
Why Choose LJ Law Group
Our legal team at LJ Law Group focuses on advocating for your rights and getting results for you as one of Florida's preeminent criminal and drug defense attorneys. We build all our cases with the assumption they're going to trial to construct the strongest defense for you and have the experience and resources to handle your case and navigate this delicate situation.
The legal team at LJ Law Group will work with you to understand your situation and help you where it suits you best. We have helped many clients reduce their sentences, where they haven't been dropped altogether. We know the stressful situation that criminal charges put on your life. At LJ Law Group, we'll treat you with compassion while representing your case aggressively and honestly.
Get your Free Case Evaluation