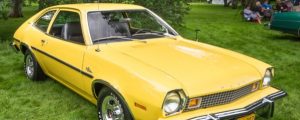 Florida Fleeing & Eluding Lawyer
If you or someone you, know gets arrested for a crime, your freedom and reputation will be at stake. Working with an experienced criminal defense attorney may be the difference between a jail sentence and your freedom
A criminal charge can be one of the most stressful situations an individual may experience in their life. With so much at stake, confusion and fear are inevitable. If you are not a United States citizen, a criminal charge may even leave you facing deportation. Hiring a criminal defense lawyer with the proper skills to navigate the criminal justice system is imperative to help your case.
Florida law requires that a suspect not flee in a motor vehicle from police officers. If you've been charged with doing so, you need representation by a criminal defense lawyer in Florida who understands the nuances of these cases.
At LJ Law Group, our Florida flee and eluding lawyers can help. Meet with us to learn more if you're ever involved in this situation.
Florida Fleeing and Eluding Laws
It's important to remember that the burden of proof is on the prosecutor in any criminal case. In Florida, they need to establish certain facts to justify a conviction for Fleeing to Elude:
You were operating a vehicle on a Florida roadway
A law enforcement officer ordered you to stop or to remain stopped
You were aware of the order to stop, but you either refused to comply with the order or you stopped your vehicle and then fled the scene with the goal of escaping detection
Don't delay meeting with one of our Florida fleeing and eluding attorneys if you're accused of this crime. It's a third-degree felony under Florida law. The maximum punishment may include the following:
Five years in prison
A fine of up to $5,000
Five years of probation
Mandatory adjudication of guilt
Mandatory revocation of your driving license for one to five years
Those are just the basics. Various factors can result in being convicted of a more severe crime (with more severe penalties), such as the following:
Aggravated Fleeing to Elude a Law Enforcement Officer: To get a conviction for this crime, a prosecutor must prove that the law enforcement officer was in a clearly marked law enforcement vehicle with its sirens and lights on.
Fleeing to Elude a Law Enforcement Officer (Lights and Siren Activated with High Speed or Reckless Driving): In Florida, you may face even more significant penalties if, while fleeing from a law enforcement officer who had activated their lights and siren, you engaged in speeding and/or reckless driving.
Fleeing to Elude a Law Enforcement Officer (Lights and Siren Activated with High Speed or Reckless Driving Causing Serious Bodily Injury or Death): When your reckless driving causes death or injury in these cases, you could be sentenced to, among other penalties, 30 years in prison.
Hire a Florida Criminal Defense Lawyer
Meeting with a Florida criminal defense lawyer is very important in these cases because there are various defenses you could raise when you've been accused of Fleeing to Elude in Florida.
For example, it might be possible to demonstrate that you didn't genuinely intend to elude an officer. Or, if a driver did elude the police but it wasn't you—but you resemble them—you may be accused of a crime in which you had no involvement. Someone might see you hours or days after the incident and mistake you for the guilty person.
There are also instances when a law enforcement officer claims to have turned on their lights and sirens when they didn't. Similarly, they may inaccurately claim they gave you a clear order to stop.
Why LJ Law Group?
If you need a Florida firm handling fleeing and eluding offenses, you need LJ Law Group. These cases can be very complex. They're often not as black-and-white as prosecutors claim.
We understand this. That's why our Florida criminal defense attorneys take the time to get to know the specifics of your case and construct a strong defense. Contact us online to learn more.
Get your Free Case Evaluation