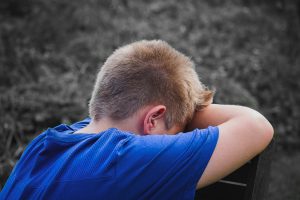 Florida Juvenile Crimes Lawyer
If you or someone you, know gets arrested for a crime, your freedom and reputation will be at stake. Working with an experienced criminal defense attorney may be the difference between a jail sentence and your freedom
A criminal charge can be one of the most stressful situations an individual may experience in their life. With so much at stake, confusion and fear are inevitable. If you are not a United States citizen, a criminal charge may even leave you facing deportation. Hiring a criminal defense lawyer with the proper skills to navigate the criminal justice system is imperative to help your case.
Has your child been arrested in Florida? If so, it's essential that you coordinate with a Florida juvenile crimes lawyer as soon as possible. Acting quickly can be key to a successful defense in a Florida juvenile crimes case.
We at LJ Law Group understand that these circumstances are stressful. However, we also understand the potential consequences to your child if you don't seek representation by an experienced attorney. To guard against penalties that could have a long-term impact on their life, consult with our juvenile crimes firm in Florida now.
Why You Need to Hire Your Child's Florida Juvenile Crimes Attorney
In most circumstances, a minor (someone under the age of 18) can't legally enter into a contract like an adult can. This means that a minor can't hire their own criminal defense lawyer in Florida. Instead, a parent, guardian, or other person with similar authority must do it for them.
The Important Role a Florida Juvenile Crimes Attorney Plays
You may wonder if enlisting the services of a juvenile crimes firm in Florida is worthwhile when your child has been arrested. It absolutely is. Read on to learn why.
Guarding against Special Circumstances
Depending on the severity of the crime, a juvenile/minor who's 14, 15, 16, or 17 may be tried as an adult in Florida. There have been recent efforts to change this, but as things stand, your child may be thrust into the adult system, which could affect their life in many ways for years to come. Our Florida juvenile crimes lawyers will work hard to guard against this.
Protecting Yourself
In some instances, parents may be held financially responsible for their child's crimes in Florida. While protecting your child's rights is probably your main goal when you contact a Florida criminal defense law firm, you should also consider how working with one can protect you financially.
Avoiding Felony Charges
No juvenile crimes lawyer can guarantee that your child won't be convicted of a felony when they take the case. But when your child is facing the possibility of such a conviction, hiring an attorney will maximize their chances of getting off on a lesser charge.
Don't underestimate the importance of this! A felony conviction can appear on a person's record when they're an adult even if they were a juvenile when they were convicted. It's usually possible to get their records expunged or sealed once they reach a certain age, but it doesn't happen automatically and in the meantime, a felony conviction can limit their employment prospects, prevent them from being approved for apartments, and much more.
Why LJ Law Group?
When you look for a Florida juvenile crimes attorney to represent your child, you need to know you can trust whomever you hire to take all steps necessary to protect their rights. That's why we at LJ Law Group are happy to discuss past successes (to the extent we can without violating the privacy of our clients). We want you to know your child's case is in good hands when you hire us. To learn more, schedule a free consultation today.
Get your Free Case Evaluation