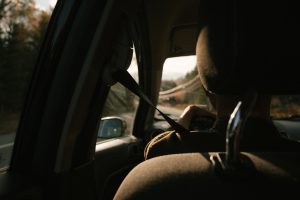 Florida Lyft Accident Lawyer
Since Lyft became available to Florida residents, many have used it to get from one place to another when using their own vehicle wasn't an option. Unfortunately, sometimes these people have found themselves injured in Florida Lyft accidents resulting from someone else's negligence.
You deserve compensation for your losses if this ever happens to you. However, the process of securing what you're owed can be more challenging than you might assume. That's why you should hire a Florida Lyft accident attorney at LJ Law Group. At this Florida Lyft accident law firm, you'll find a team of experienced attorneys ready to offer aggressive representation.
What You Need to Know about Florida Lyft Accidents
Lyft is somewhat proactive about ensuring passengers are safe when they schedule rides. The company requires drivers to complete an online driver safety course before they can work with the company.
However, such a course still isn't as rigorous as the training employees of other transportation services providers may need to undergo. Additionally, due to recent developments in Florida law, the liability standards to which other transportation companies and carriers are held are stricter than those to which Lyft and similar rideshare companies are held.
That means you can't be entirely confident your driver will operate their vehicle responsibly when you schedule a Lyft. It's also worth noting that, even if you're not a passenger, it's still possible to be involved in a Florida Lyft accident as a passenger in another vehicle, as a pedestrian, or even as a Lyft driver, if your own negligence wasn't the cause of the accident.
Consulting with a Florida personal injury law firm such as LJ Law Group is essential when this happens. These cases can be very complex. Hiring a Florida Lyft accident attorney will likely play a crucial role in the outcome of yours.
Collecting What You're Owed After a Florida Lyft Accident
The nature of Lyft's insurance is one of the key reasons pursuing the compensation to which you're entitled may be complicated if you don't enlist the help of a Florida personal injury lawyer. While Florida's "no-fault" policies usually require a car accident victim's own insurance to provide compensation, regardless of whose negligence actually caused the accident, it may still be possible to pursue compensation from Lyft as well.
However, Lyft may argue they're not responsible for compensating you if the driver wasn't actively using the Lyft app when the accident occurred. They may offer some coverage if the driver was using the app but hadn't yet picked up a passenger, and could offer more if the driver did have a passenger while using the app.
The right Florida Lyft accident attorney will help you make sense of these details. This, in turn, will help you collect fair compensation.
Why LJ Law Group?
You'll know your case is in good hands when you choose LJ Law Group as your Florida Lyft accident law firm. We have a proven track record of securing ideal results for clients like yourself. Many of our former clients have also happily provided glowing testimonials we'd gladly share. To learn more, schedule a free consultation today.
Get your Free Case Evaluation