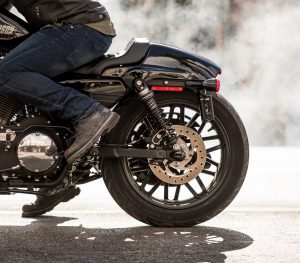 Florida Motorcycle Accident Lawyer
Florida motorcycle riders have to be particularly vigilant when on the road. Because a motorcycle leaves its rider more vulnerable to potential harm than drivers of other vehicles may be, they need to always keep an eye out for hazards. Unfortunately, even if you do so, it's still possible to be injured in a Florida motorcycle accident resulting from someone else's negligence. You need representation from a qualified Florida motorcycle accident lawyer in these circumstances. At LJ Law Group, our attorneys help people like you secure the compensation to which they're entitled.
Essential Information about Florida Motorcycle Accidents
Florida is a "no-fault" state. In Florida, it doesn't matter whose negligence caused a motorcycle accident. Your own insurance company is still responsible for compensating you for your medical bills, lost wages, and other losses resulting from the collision.
That doesn't mean they're necessarily on your side. If you work with your insurer directly, they'll try to find a reason to make lowball offers, or to even deny your claim, insisting that your policy doesn't apply in this specific context.
Our Florida motorcycle accident attorneys at LJ Law Group know this. By scheduling a consultation at our Florida personal injury law firm soon after your accident, instead of letting your insurance company take control of the process, you'll optimize your chances of collecting what you're owed.
It's also important to understand that in some instances you can still file a lawsuit against a negligent party after a Florida motorcycle accident if you're able to prove the accident resulted in "serious injuries." LJ Law Group can help you do so.
The Consequences of a Florida Motorcycle Accident
Motorcycle accidents in Florida are unfortunately relatively common. For instance, according to the Florida Department of Highway Safety and Motor Vehicles, 9,707 motorcycle accidents occurred in Florida in 2017, and 7,725 of those resulted in injuries.
The National Highway Traffic Safety Administration also found that motorcyclists involved in accidents were 27 times more likely to die than passengers or drivers of other vehicles in 2017. Even if a motorcyclist is lucky enough to escape from a collision with their life, their injuries have a good chance of having severe long-term effects. While a Florida motorcycle accident could leave with nothing but a few scrapes, it could also leave you wheelchair bound for life.
That's just one example. The main point is that you deserve compensation for your losses associated with a motorcycle accident you were involved in through no fault of your own. You're also far more likely to get the compensation you deserve if you work with the right personal injury lawyer.
Why Choose LJ Law Group?
LJ Law Group is the Florida motorcycle accident law firm to turn to when you need strong representation for one key reason: we don't merely promise to deliver results. Our Florida personal injury lawyers have a proven track record of helping our clients secure fair compensation after being involved in motorcycle accidents. When you hire us, you'll know your case in the hands of experienced attorneys who've successfully represented clients just like you time and time again. Get started today by scheduling a free consultation.
Get your Free Case Evaluation