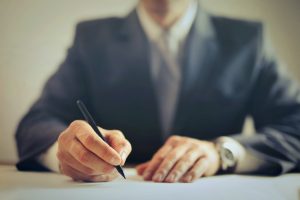 Florida Personal Injury Protection (PIP) Lawyer
Florida requires all drivers to carry $10,000 in personal injury protection (PIP) coverage in case they should ever need compensation for losses sustained as a result of a car accident or similar incident. This is because Florida's laws regarding car accidents follow the no-fault model. Even if someone else's negligence causes an accident, you're expected to first seek compensation from your own insurance company. This can be a complicated process. Fortunately, when you hire one of LJ Law Group's Florida personal injury protection (PIP) lawyers, it becomes much easier.
The Role of a Florida Personal Injury Protection Lawyer
In theory, your PIP coverage may compensate you for such post-accident losses and expenses as:
Surgical treatments
Emergency transportation
Diagnostic testing
Lost wages
Prescription medications
Physical therapy
Rehabilitation
Related medical care (for example, setting bones)
PIP coverage may also apply in wrongful death cases. Depending on the circumstances, it can sometimes apply to other out-of-pocket costs resulting from an accident as well. It doesn't apply to property damage, but another insurance policy you hold might.
If you intend to use your PIP coverage after an accident, a Florida personal injury lawyer can help in the following ways:
Meeting deadlines
Florida law requires that those seeking compensation after an accident also seek medical care within 14 days of the accident. Our Florida personal injury protection attorneys at LJ Law Group will help ensure you meet all necessary deadlines.
Collecting documentation
Because you may be entitled to compensation for a variety of losses and expenses, you need to collect documentation proving your losses. The experts at a Florida personal injury law firm will help you better understand what types of documentation you need.
Handling key tasks
Your recovery should be your focus when you've been injured. You don't want to waste time and energy filling out forms, coordinating with insurance companies, and otherwise handling all the processes involved in filing a PIP claim. Hire a Florida personal injury protection lawyer to handle these tasks for you instead.
Pursuing further compensation
Although Florida law generally requires injured parties to seek compensation from their own insurers, there are special circumstances in which you can also pursue compensation from the insurance company of the party responsible for causing the accident in the first place.
However, in order to do so, you have to show that you've sustained injuries that meet certain criteria. Consult with LJ Law Group, and one of our experienced Florida personal injury attorneys will help determine if this is an option worth pursuing.
Why LJ Law Group?
If you're looking for a personal injury protection (PIP) firm in Florida, you naturally want to feel confident you're trusting qualified experts to handle your claim. We understand this. That's why we happily reference past cases like yours in which we've managed to secure ideal outcomes for our clients. Many of those clients have also been happy to provide glowing testimonials, which we can show you as well. To learn more, schedule a free consultation today.
Get your Free Case Evaluation