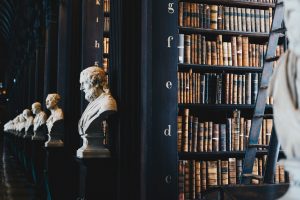 Florida Premises Liability Lawyer
You should always feel confident in the ability to go to a grocery store, shopping mall, department store, restaurant, or any other public place, without the worry of injury due to unsafe conditions created by someone else's negligence. While most establishments keep their business neat and tidy, some property owners don't always maintain their premises like the law mandates.
If you are injured while on someone else's property, particularly commercial property, you may be able to demand compensation for your damages in a premises liability lawsuit. By contacting an experienced law firm like LJ Law Group, you stand the best chance to recover your losses. An experienced attorney will fight hard to make sure your claim is not denied or minimized by the insurance company.
What Does Premises Liability Mean?
Premises liability is the specific principle in personal injury law that allows injured parties to hold property owners or management financially liable for injuries that happen on their property as a result of unsafe conditions created by their negligence. The following are just a few of the things that can cause a premises liability claim:
Slip, trip, and fall accidents.
Dog bites and other animal attacks.
Swimming pool and hot tub accidents.
Negligent security claims against bars or clubs.
Fires or exposure to chemicals due to inadequate safeguards.
If you have been injured on another person's property in the state of Florida, regardless of if you are a resident or a visitor, it is important that you understand your rights regarding claims for compensation. Working with a qualified and state-licensed Florida premises liability attorney like those at LJ Law Group will ensure that you are kept informed and educated about your rights and legal entitlements to recover your losses.
What Do You Need To Prove During A Premises Liability Claim?
In most cases, to prove that the property owner is financially liable for your damages, you will likely have to establish the following:
That they owned, leased, rented, occupied, or otherwise controlled the property.
They owed you a duty of care.
They breached that duty by having ample opportunity to correct the hazard but failed to.
You were injured as a direct result of the accident. Prior injuries cannot be considered, except in some cases where the accident worsens an existing condition.
Depending on the circumstances, you may need to show that the business establishment knew about the hazard and had ample time to remedy it. When you speak to a qualified Florida premises liability lawyer they will be able to provide pertinent details regarding requirements for proof when you call to have your case evaluated.
Why Choose LJ Law Group?
LJ Law Group has extensive experience dealing with premises liability cases and winning significant compensation for clients. Not only do we have the in-depth professional knowledge to help you build a strong claim, but that claim will also be presented expertly at every stage of the process. Reach out today for a free case evaluation.
Get your Free Case Evaluation