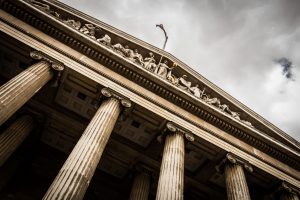 Florida Product Liability Lawyer
Whenever you use a consumer product of any sort, you expect it to be free of significant and dangerous defects. A large portion of the time this is true, however, with the staggering number of products available today, that will not always be the case, and it can end up with someone being seriously injured. Possibly yourself. 
If you have been injured or suffered some other form of financial losses as a result of using a defective or dangerous product, you may be entitled to compensation for your losses and damages. By working with an experienced law firm like LJ Law Group, you bring a very powerful resource to your case, and you gain the best possible chance of winning fair compensation.
Product Liability Laws
No matter what type of product is concerned, they can all be the source of a product liability claim against the manufacturer or distributor. This applies to every single consumer product in existence, from your average groceries to vehicles and their components, digital devices, appliances, prescription drugs, assistive medical devices, and even your food.
Many times, these products are rushed to market and are not given the appropriate rigorous safety tests or clinical trials needed to ensure no dangerous side effects, defects, or other undesirable features. These are then used by consumers, some without issue, and some suffering injuries, damages to property, and other financial losses due to adverse or unforeseen defects.
When these defects begin to be reported en masse, then frequently the FDA or the CPSC will make a recall to ensure the safety of many others. This means if you have been harmed, you need to be proactive and not reactive in your pursuit of compensation. Contacting a Florida product liability lawyer as soon as possible is one of the best decisions you can make for your case.
Strict Liability
The existing product liability laws put very strict liability on the manufacturers of products, which means regardless of designer or distributor, they are held legally liable and responsible for injuries and damages that occur as a result of using their product. With that in mind, products may still be defective whether it is from a design flaw, construction flaw, or marketing flaw, including failing to warn people or provide sufficient instructions for safe use. Damages you might pursue in scenarios like these can include:
Medical bills, including diagnosis, treatment, and any medications, assistive devices, or therapy, or other future care.
Lost wages from missed work, and possibly permanent loss of earning potential.
Other related economic losses.
Non-economic losses like pain and suffering, emotional distress, and psychological trauma.
Damages related to wrongful death in cases where a family member has died.
Why Choose LJ Law Group?
By contacting LJ Law Group, you are reaching out to a group of attorneys with extensive experience in winning product liability cases against manufacturers. We are uniquely suited to help you pursue your damage claims and will evaluate your case for free, letting you know if we feel we can help you win.
Get your Free Case Evaluation