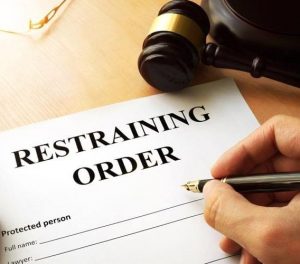 Florida Restraining Order Lawyer
Having a restraining order on your name can significantly impact your life. At LJ Law Group, we are well aware that your rights are severely affected when a restraining order is sought against you. Protecting you from an unlawful and lifelong stigma associated with a restraining order is our priority.
When you seek legal advice from our trusted attorneys, we will ensure we review your case and determine the best legal course of action to help you with this sensitive matter.
Adhering to the terms of a Florida restraining order is very important. If you violate the terms of a restraining order issued against you, you could face significant legal penalties.
That said, a Florida restraining order doesn't deprive you of your rights. Our Florida restraining order attorneys at LJ Law Group can help you better understand those rights.
The Role of a Florida Restraining Order Attorney
Depending on your specific circumstances, our restraining order firm in Florida can help you in the following key ways:
Early defense
Someone may have filed for a civil injunction or restraining order against you on the basis of false claims. For example, sometimes a person will claim a restraining order is necessary because they've been the victim of domestic violence, though that's not true.
We don't want to stigmatize victims of domestic violence by implying that such false accusations are common. However, they're not unheard of. If you know the Florida restraining order against you is rooted in lies, a Florida criminal defense attorney can help you collect evidence to prove that.
Explanation
The process of being served with a restraining order may involve first being served with a temporary restraining order, or TRO. A TRO serves essentially the same basic purpose as a restraining order but is issued before trial. A judge may issue a TRO if the requesting person persuades them that failing to do so would put the requester at risk of irreparable harm until a trial can commence.
Next, when a lawsuit begins, you may be served with a preliminary injunction, which will prohibit you from engaging in the complained-of behavior until the court reaches a final judgment. If the court does rule against you, a permanent injunction will be issued.
A criminal defense lawyer in Florida can explain the specific terms of each of these every step of the way. That's very important. Sometimes it's difficult to understand the terms of a restraining order. By consulting with a criminal defense firm in Florida, you'll guard against the possibility of accidentally violating the terms of the one against you.
Negotiation
If someone is seeking a Florida restraining order against you based on false accusations, our Florida restraining order attorneys will work diligently to prove your case.
And even if it's clear that some form of restraining order is likely to be issued against you, your attorney will still play a critical role. Again, you have rights, and the terms of your restraining order should not be excessively burdensome when compared to the nature of the behavior that prompted it. We'll negotiate on your behalf to ensure that the terms are fair and justified.
Why Choose LJ Law Group?
Experience is essential when you need a Florida criminal defense attorney. That's why our lawyers gladly explain how we handle these cases by referring to past successes (without violating client privacy). We prove we're right for the job by citing real-world results. To learn more, contact us online today.
Get your Free Case Evaluation