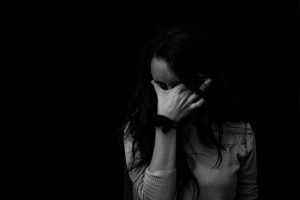 Florida Wrongful Death Lawyer
The pain you suffer after a loved one's death isn't restricted to a short-term mourning period. Depending on the circumstances, the loss of a loved one can have a substantial and permanent impact on your life. For instance, if you've lost a spouse upon whom you relied for financial support. You may now struggle to pay the bills for years without their income. Additionally, the emotional toll of a loss can result in long-term mental and emotional trauma.
You deserve compensation for these struggles if a death was the result of someone else's negligence. At LJ Law Group, offering compassionate representation to clients like yourself, our Florida wrongful death attorneys will help you collect it.
Florida Wrongful Death Cases: What You Need to Know
You should consult with a Florida wrongful death law firm in any instance when a loved one's passing was caused because someone else was negligent. For instance, a loved one may have been killed in a car accident through no fault of their own, or they may have been involved in an avoidable workplace accident that took their life.
Losses for which a Florida wrongful death attorney can help you pursue compensation include:
Medical bills, if your loved one's injuries required treatment before they ultimately died
Funeral costs and related expenses
Lost income
Loss of companionship and/or an important relationship in your life
How Florida Personal Injury Law Firms Help in Wrongful Death Cases
Florida's wrongful death statute is fairly complex. Protecting your rights when a loved one's death was caused by someone else's negligence requires hiring an attorney who understands it thoroughly.
Our Florida personal injury attorneys also know how to conduct a thorough investigation into these cases. To effectively pursue compensation, you need to offer sufficient evidence to not only identify the liable parties responsible for your loved one's passing, but to also prove their death would not have occurred had it not been for their negligence or actions.
Calculating the compensation to which you're entitled can also be challenging if you don't have the proper expertise. Along with accounting for all financial losses, both past and future, you need to determine how much your emotional struggles are "worth" in terms of dollars. An insurance company can get you to accept less compensation than you deserve if you don't know how to do so.
That's not something you need to worry about when you hire LJ Law Group. Our Florida wrongful death attorneys will treat you with compassion, while also using specialized methods to determine how much compensation you and your family deserve.
Why LJ Law Group?
We know this is a difficult time. We also know trying to find the right Florida wrongful death firm doesn't make it any easier.
That's why we don't make empty promises. Our Florida wrongful death and personal injury lawyers consistently serve justice for our clients. We also gladly offer testimonials from former clients, helping you thoroughly understand why we're the ones to trust with such an important task. Start today by scheduling a free consultation.
Get your Free Case Evaluation