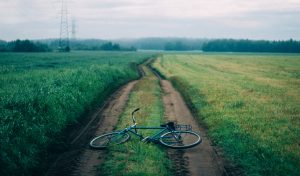 South Florida Bike Accident Lawyer
If you're involved in a South Florida bike accident, the attorneys at LJ Law Group may be able to help. Contact us now for a free consultation.
With nearly 1,200 miles of coastline, there aren't many better places than Florida for enjoying a great view while cycling. Unfortunately, the breathtaking scenic seascape doesn't guarantee the safety of the cyclists that visit the area each year. In fact, of all the cities in Florida, only two have ranked in the top 50 most bicycle-friendly cities in the United States. According to the National Highway Traffic Safety Administration, Florida has the most cyclist fatalities in the nation.
Basically, if you want to ride a bicycle in Florida you're more than welcome to do so, but you should proceed with caution because you're putting yourself in danger. If an accident occurs despite your efforts to be careful and you're injured, you should contact a South Florida bike accident lawyer to discuss whether you may be entitled to compensation.
Causes of South Florida Bike Accidents
When it comes to accidents involving bikes and motor vehicles, there are several things that come up fairly frequently. According to The Times in London, 68% of accidents involving a motor vehicle and a bicycle were caused by the motorist. If you take a look at statistics in Australia, you'll see an even more impressive number. Of all of the accidents down under, only 1 in 5 was reported to be the fault of the cyclist. In the United States, however, National Public Radio reported that 44%–49% of crashes in Minnesota and Arizona were caused by the cyclist.
Common Causes of Bike Accidents
The causes of accidents involving motor vehicles and bicycles are many. Here are the most common:
Drivers failing to stop for a stop sign or traffic light
Bicyclists ignoring stop signs or traffic lights
Drivers unintentionally turning in front of a moving cyclist
Bicyclists riding on the wrong side of the road—always move with the flow of traffic
Drivers not respecting that the cyclist has the right-of-way
Bicyclists violating a driver's right-of-way
Drivers not paying close enough attention to watch for bicyclists
Driving or biking while intoxicated
Cyclists not paying attention to their surroundings and darting in front of motorists (this happens most often when entering the street from a driveway, sidewalk, or alley)
Bicyclists failing to use hand or light signals before turning
Drivers being reckless, careless, and generally driving much too quickly
Bicyclists changing lanes without using hand or light signals or without looking
Drivers being impatient and improperly judging how quickly a cyclist is moving toward them
How to Prevent South Florida Bike Accidents
Preventing bicycle accidents is easier than you may think. Adding a few easy habits to your daily routine can keep you from being involved in an accident:
Pay attention: Look in both directions before entering a roadway or driveway
Use your lights: If it's a gloomy day or starting to get dark, make sure your path is properly illuminated
When riding a bike, always be mindful of your surroundings
Working with LJ Law Group
If you're involved in a South Florida bike accident, the attorneys at LJ Law Group may be able to help. Contact us now for a free consultation.
Get your Free Case Evaluation