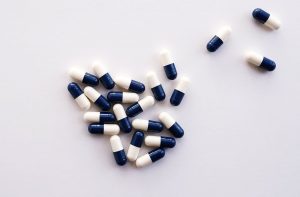 South Florida Drug Offenses Lawyer
Drug crimes can negatively impact you and your family's life for years. Encompassing crimes such as drug possession, possession with intent to sell or intent to distribute, prescription drug fraud, and trafficking, drug crimes are punished with the highest levels of the law. In particular, drug crimes in Florida have the reputation of being one of the harshest in the United States. Many drug possession arrests are often for possession of a small amount of recreational drugs. However, the charges can impact you and your family's life for years. You deserve an experienced drug possessions lawyer in your corner fighting for your rights.
At LJ Law Group, our attorneys navigate the sensitive and complex laws surrounding drug possession. Known for our exclusive attorney-client relationship, our defense attorneys will handle your drug possession case with the highest level of expertise and sensitivity.
The severity of the penalties you might face if you've been charged with a drug offense in South Florida can vary widely depending on a number of factors. Regardless, if you've been charged with such a crime, you need to protect yourself by consulting with a qualified South Florida drug offenses lawyer. At LJ Law Group, you'll find South Florida criminal defense lawyers ready to help you secure the most ideal outcome in your case.
South Florida Drug Offenses Cases: What You Need to Know
Many different crimes fall under the heading of drug offenses in South Florida. The following are some of the more common examples:
Selling a controlled substance
Possession of a controlled substance
Possession of a controlled substance with intent to sell
Possess of paraphernalia
Factors affecting the penalties you might face if convicted include the specific drug involved, its quantity, and what you were doing with the substance. For example, if you were charged with possession of less than 20 grams of cannabis, a potential consequence may include a fine of no more than $1,000. If you were convicted of trafficking between 300 to 2,000 cannabis plants, your fine could be as much as $25,000.
These points highlight the value of hiring a skilled South Florida drug offenses attorney when you've been charged with this type of crime. You need representation from someone who understands the nuances of Florida drug offenses laws and how they apply to your specific case.
Common South Florida Drug Offenses
The experts at our South Florida criminal defense firm will consider many different strategies when building your defense. The right strategy for one case may not be ideal for another, and we tailor our approach accordingly.
Unlawful Search and/or Seizure
Law enforcement officers need a valid reason to search a person's home or property when they suspect them of a drug offense. If we believe we can successfully argue they didn't have a lawful reason to search your property, we will.
Entrapment
Entrapment occurs when law enforcement officers arrest someone for crimes they induced them to commit in the first place. It's important when using an entrapment defense that a jury believes the defendant would not have committed said crimes on their own had they not been coerced.
Not Your Drugs
It's possible to be charged with possession of drugs that didn't actually belong to you. For example, maybe police found drugs in your vehicle. However, perhaps you didn't know those drugs were in your vehicle, because they belonged to a passenger.
Why Choose LJ Law Group?
Experience and a proven track record are essential qualities to look for in a South Florida drug offenses firm. That's why you should consult with a South Florida drug offenses attorney at LJ Law Group. Without violating the privacy of our former clients, we can reference past examples of cases in which we've helped people just like you, explaining in specific terms how we help. Schedule your free consultation to learn more.
Get your Free Case Evaluation