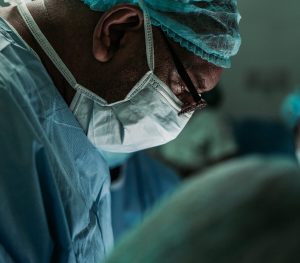 South Florida Medical Malpractice Lawyer
When you seek medical help, you expect that care to be of the highest quality. Unfortunately, medical malpractice happens more frequently than most people realize. When you place your and a family member's health in the hands of professionals who fail to perform their medical duties competently, you should make sure those liable are held accountable for their careless actions. You deserve an aggressive medical malpractice lawyer fighting for your rights.
At LJ Law Group, we understand how difficult it can be to recover from medical malpractice. Recovering from the injuries, trusting new care providers, and the fight to hold those liable for their actions accountable. Our number one concern is helping you and your family navigate the legal process and fight for the compensation you deserve.
Receiving medical care can often involve some degree of accepted risk. However, patients should not accept the risk of being injured due to a medical care provider's negligence. If you or a loved one has been harmed because a doctor or similar healthcare professional was negligent, you may have a South Florida medical malpractice claim.
Pursuing the compensation to which you're entitled is much easier with an attorney. At LJ Law Group, our South Florida medical malpractice lawyers are ready to help you secure what you're owed.
What is a South Florida Medical Malpractice Case?
Medical malpractice is unfortunately a surprisingly common problem, with medical errors accounting for 10 percent of deaths in the United States.
South Florida medical malpractice cases can take a wide range of potential forms. These are merely a few common examples:
Improper diagnosis
Unnecessary surgery
Failure to diagnose an illness
Surgical equipment left inside a patient
Improper prescriptions
Surgical errors
Anesthesia errors
Neglect
Generally, Florida laws allow victims (or, if medical malpractice resulted in a patient's death, families of victims) to seek compensation from liable parties in instances such as these. However, according to Florida law, "In any action for recovery of damages based on the death or personal injury of any person in which it is alleged that such death or injury resulted from the negligence of a health care provider as defined in s. 766.202(4), the claimant shall have the burden of proving by the greater weight of evidence that the alleged actions of the health care provider represented a breach of the prevailing professional standard of care for that health care provider."
That essentially means it's a victim's responsibility to offer sufficient evidence proving a healthcare provider breached their duty to provide them with a certain standard of care, and that by doing so, they caused injury or another form of harm.
Collecting this evidence requires a thorough investigation. Our medical malpractice law firm in South Florida has the resources necessary to conduct such investigations.
These investigations can also play an essential role in accurately identifying the liable party. For example, perhaps you were injured when undergoing surgery. You might understandably assume the liable party is the surgeon.
However, maybe the surgeon wasn't negligent. Maybe your injury happened because a surgical tool they were using was defective. In this case, the liable party might be the tool's manufacturer, or those responsible for maintaining it.
Additionally, once we do correctly identify who is responsible for compensating you, our South Florida personal injury lawyers will represent you aggressively to ensure you receive the full amount of compensation to which you're entitled.
Why Choose LJ Law Group?
Our medical malpractice law firm in South Florida has successfully represented many clients like you in the past. That's the primary reason to choose us. Our South Florida medical malpractice attorneys don't merely claim they can deliver results. They have the track record to prove it. For more information, schedule your free consultation today.
Get your Free Case Evaluation