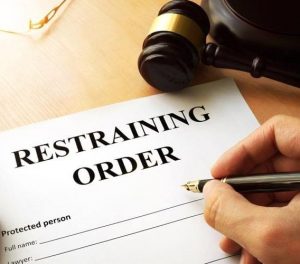 South Florida Restraining Order Lawyer
Having a restraining order on your name can significantly impact your life. At LJ Law Group, we are well aware that your rights are severely affected when a restraining order is sought against you. Protecting you from an unlawful and lifelong stigma associated with a restraining order is our priority.
When you seek legal advice from our trusted attorneys, we will ensure we review your case and determine the best legal course of action to help you with this sensitive matter.
Domestic violence is an unfortunate and desperate situation for many families that keep them from feeling safe and comfortable in their everyday lives. Victims stuck in situations that include domestic violence often do not have a clear direction of how to begin taking legal action without incurring more, and potentially increasingly severe, domestic violence. The fear of retaliation can keep someone trapped in an abusive situation for long enough that their lives can be endangered.
If you or a loved one in the South Florida area are a victim of domestic violence, one of the most important steps you can take is to get experienced legal help from a qualified South Florida restraining order attorney, like the lawyers at LJ Law Group. They can help you get started on filing an emergency restraining order as soon as you are able, to determine the best possible steps to avoiding any additional or future abuse.
Florida Domestic Violence Statutes
Under the Florida statutes, domestic violence is defined to include assault, both physical and sexual, stalking, false imprisonment, kidnapping, and any additional crimes resulting in the victim's injury or death, when a member of the household or family commits the actual violent act. Household members are people related by blood or marriage, or who live together currently as a family unit, or lived as a family unit at some point in the past, or people who have a child in common.
Restraining Order Requirements
If you or someone you know have been the victim of domestic violence, or if you believe you are in danger of becoming a victim, the best possible course of action you can take is to contact experienced legal help, like the attorneys at LJ Law Group. They will help you to file a petition for an injunction against domestic violence, or more commonly known as a restraining order.
The petition will state the facts surrounding the abuse that you are petitioning for protection from, and they must be verified true under penalty of perjury. It can also be filed if you have left the residence to avoid more violence and can be filed in the county in which you reside, in which the abuser resides, or in which the abuse occurred. There is also no requirement for an existing court case before filing, although if there is a case pending, it absolutely must be noted in the petition.
Once filed, a judge will review it, and determine if it is sufficient, legally. If so, they will grant an emergency order that will last for 15 days, after which there will be a hearing to allow both parties to present evidence for or against the permanent order. This is where legal counsel can be invaluable.
Why Choose LJ Law Group?
Escaping domestic violence is a frightening situation, but the legal team at LJ Law Group can help you get your restraining order filed, and can even represent you in court. You will never have to go it alone when you work with LJ Law Group. Contact us today.
Get your Free Case Evaluation