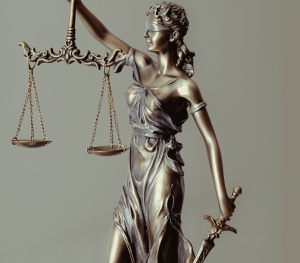 South Florida Theft And Property Crimes Lawyer
While a misdemeanor is considered to be a lesser crime in comparison to a felony, they are still punishable with criminal fines and jail time, which are set to be served in county jail. And even though misdemeanors carry less severe punishments, they still stay on your criminal record for life, affecting your opportunities to obtain employment, federal loans, housing, and more.
Misdemeanor charges are not to be taken lightly. If you or someone you know is subject to any misdemeanor charges, hiring a law firm that specializes in criminal defense cases is imperative. If found guilty, the consequences of having a misdemeanor charge on your record can be life-altering for you and your family.
If you've been charged with theft or a property crime in South Florida, it's crucial that you seek legal representation from an attorney qualified to handle your specific case. At LJ Law Group, our South Florida theft and property crimes lawyers are ready to offer the strong defense you need.
South Florida Theft and Property Crimes Charges: What You Need to Know
South Florida theft and property crimes can include many different infractions based on Florida law. Theft can include stealing, larceny, misappropriation, and various others. Degrees of theft include second-degree petit theft, first-degree petit theft, third-degree grand theft, second-degree grand theft, and first-degree grand theft. The value and or type of property stolen determines which degree you may be charged with.
For example, first-degree grand theft can occur when you steal property worth more than $100,000, or if you steal certain types of property, such as a law enforcement semitrailer. Penalties for first-degree grand theft can include a maximum sentence of 30 years behind bars and a fine of up to $10,000.
On the other hand,for minor second-degree petit theft, which involves stealing property valued at $99 or less, maximum penalties may include 60 days in jail, six months of probation, and/or a fine not to exceed $500.
However, while this may not seem like much in comparison to the penalties you could face for a more serious charge, it's important to remember that second-degree petit theft is still a second-degree misdemeanor. Being convicted of this crime will result in having a criminal record. That could affect everything from employment prospects to your ability to secure housing in the future. You need to guard against these consequences by working with a criminal defense lawyer in South Florida right away after you've been charged.
Theft also isn't the only type of property crime in South Florida. Other South Florida property crimes may include trespassing, burglary (even if nothing was stolen), arson, and vandalism, among others. Because the property crimes in South Florida take many different forms, the penalties you might face if you're ever convicted of one can be wide-ranging. For example, a conviction of first-degree burglary could result in a sentence of up to 30 years to life in prison. If you're convicted of minor criminal mischief, you might simply pay a fine of $500 and/or spend up to 60 days in jail..
Regardless, you'll optimize your chances of avoiding major penalties by consulting with a theft and property crimes firm in South Florida. Our South Florida theft and property crimes attorneys will work hard to secure the best possible outcome in your case.
Why Choose LJ Law Group?
You need to prioritize experience when looking for a criminal defense law firm in South Florida for your theft and property crimes case. That's what we at LJ law Group offer. We can prove it by describing our past successes, illustrating precisely how we've helped clients like you in the past. Schedule your free consultation today to learn more.
Get your Free Case Evaluation