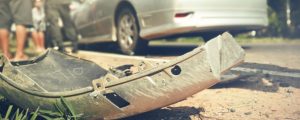 South Florida Truck Accident Lawyer
South Florida is one of the most dangerous areas for drivers, with hundreds of thousands of car accidents occurring each year. Being a highly populated state with long stretches of interstates, highways, and busy streets, people are traveling in their car every day, leaving them vulnerable to being injured in an auto accident at any time.
If you or someone you know is injured in a car accident, you need to immediately seek medical and legal advice from an experienced car accident lawyer to fight for the compensation you deserve.
All motor vehicle accidents have the potential to cause severe injury or death. However, accidents involving trucks and similar large vehicles are particularly likely to have significant consequences for victims.
Such victims need aggressive representation to collect the compensation to which they're entitled. That's the kind of representation our South Florida truck accident lawyers at LJ Law Group offer. If you have been involved in a South Florida truck accident, we'll help you pursue what you're owed.
Essential Information about South Florida Truck Accidents
South Florida truck accidents can occur for many reasons. For example, truckers often feel pressure from their employers to ensure that cargo is delivered according to strict schedules. Many drivers forgo sleep to try to reach their destinations on time. According to research, driving while sleep-deprived can be as dangerous as driving while intoxicated.
Some other potential causes of South Florida truck accidents include the following:
Hazardous road conditions
Speeding
Poor weather
Mechanical failure
Reckless driving
Distracted driving
Regardless of the cause of a truck accident, if you're involved in one, you could be left with very serious injuries. These injuries might leave you facing more than just medical expenses and lost wages. Depending on their severity, they could diminish your quality of life permanently.
You deserve to be compensated accordingly. However, securing compensation after a South Florida truck accident isn't necessarily easy. You need to enlist the help of a personal injury law firm in South Florida to maximize your chances of collecting the full amount of compensation to which you're entitled.
How a South Florida Truck Accident Attorney Helps
Hiring a skilled South Florida truck accident lawyer is crucial for many reasons.
First of all, insurance companies try to lowball victims in these cases, and they even seek justifications for denying claims outright. You need representation by a South Florida personal injury lawyer who understands how to counter an insurer's defenses and effectively negotiate on your behalf.
Our truck accident law firm in South Florida has the resources and time necessary to conduct a thorough investigation of your accident. This is key to collecting enough evidence to prove that a trucker's negligence was the cause.
It's also worth noting that another party may be responsible for causing your South Florida truck accident. For example, if the accident happened because a road wasn't properly maintained, the government agency responsible for its maintenance would be the liable party and therefore the one to compensate you. Our investigators will make sure they accurately identify who is genuinely responsible for paying compensation due to your accident.
Why LJ Law Group?
At LJ Law Group, we don't merely claim to be the right South Florida personal injury lawyers for your needs. We can prove we have the necessary qualifications and experience by citing past cases in which we've secured ideal outcomes for clients just like you. Our proven track record is a direct result of our dedicated approach. To learn more about how we can help, schedule your free consultation today.
Get your Free Case Evaluation