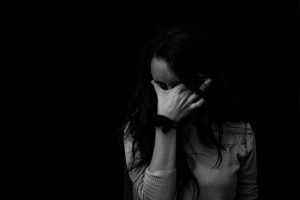 South Florida Wrongful Death Lawyer
When you've lost it all, don't settle for empty apologies. You and your family deserve more. A wrongful death claim can be filed against a defendant who has caused someone's death either negligently or through intentional harm.
If you or someone you know has grieved the loss of a loved one due to the negligence of someone else, wrongful death claims permit you to file a lawsuit against a person or entity legally liable for someone's death. Even though no legal claim can heal the suffering of just having lost a loved one, it will give you and your family justice. At LJ Law Group, we understand how difficult this situation can be, which is why our wrongful death attorneys care for these claims with extreme sensitivity.
The pain of losing a loved one can be immense. This is particularly true when their death was avoidable. If someone you love dies because of another party's negligence, you deserve to be compensated accordingly. At LJ Law Group, our compassionate South Florida wrongful death lawyers are prepared to offer the dedicated representation you need right now.
South Florida Wrongful Death Cases: What You Need to Know
Florida's wrongful death laws allow the estate of someone who died as a result of someone else's negligence to pursue compensation. Wrongful death may happen due to the following:
Medical malpractice
Car accidents
Hazardous premises
Workplace accidents
Product defects
Those are merely a few examples. Regardless of the cause, in a South Florida wrongful death case, you may be entitled to compensation for such losses as:
Medical bills, if your loved one required treatment before ultimately passing
Funeral costs and related expenses
Loss of companionship
Loss of income, if you relied on your loved one financially
Our South Florida wrongful death attorneys will help you effectively pursue compensation for these losses.
Why You Need a South Florida Wrongful Death Attorney
Consulting with a wrongful death firm in South Florida when you believe you have a claim or case against a negligent party is important for many reasons. First of all, to successfully collect what you're owed, you need to accurately identify who the liable party is. Sometimes it's not immediately clear who's responsible in a South Florida wrongful death case.
For example, perhaps your loved one was killed in a car accident when someone's vehicle struck theirs. While you might assume the liable party would be the other driver, if they struck your loved one because the car manufacturer overlooked a brake defect that prevented the driver from avoiding your loved one's vehicle, the manufacturer might in fact be liable.
A wrongful death and personal injury lawyer in South Florida will conduct an investigation to determine who's responsible for compensating you. Our attorneys will also collect sufficient evidence to prove your loved one's death would not have occurred had it not been for their negligence.
They'll consider all factors to calculate how much compensation you're entitled to as well. Without a lawyer, you'll be unlikely to secure a fair amount of compensation, as insurance companies are known to lowball victims in these cases. They also try to delay actually paying out victims' families even when they've reached a settlement or been ordered to pay damages. Our attorneys will pursue them aggressively, helping you collect what you're owed in a reasonable timeframe.
Why Choose LJ Law Group?
We take a serious and focused approach to South Florida wrongful death cases. We understand this experience is immensely painful, and we work with you accordingly. Our South Florida personal injury and wrongful death firm also has a proven track record of success. We'll gladly explain how we've helped clients such as you in the past. To learn more, schedule your free consultation today.
Get your Free Case Evaluation