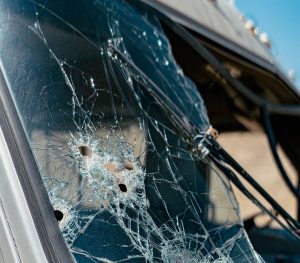 West Palm Beach Car Accident Lawyer
South Florida is one of the most dangerous areas for drivers, with hundreds of thousands of car accidents occurring each year. Being a highly populated state with long stretches of interstates, highways, and busy streets, people are traveling in their car every day, leaving them vulnerable to being injured in an auto accident at any time.
If you or someone you know is injured in a car accident, you need to immediately seek medical and legal advice from an experienced car accident lawyer to fight for the compensation you deserve.
Accidents happen every single day on Florida roadways, and the rates seem to be increasing. Car accidents and their resulting injuries are often the reason behind filing a personal injury claim. There are millions of accidents and injuries every year in this country, and those crashes result in injuries that cause millions of dollars in financial losses.
If you are injured in a car accident in South Florida, you probably have significant financial damages. Not only is it likely that you have medical bills piling up from the initial testing and treatments, but you may have also had to miss work in order to facilitate your recovery, so you have lost wages as well as your medical bills and your other financial obligations. This can even put your financial future in danger. By reaching out to a car accident firm in West Palm Beach, you stand the best chance of receiving fair compensation.
Why Is A Car Accident Lawyer Important?
When you or someone you love has been injured in a car accident and has suffered a serious or even permanent injury, one of the first things you should do is to reach out to an experienced West Palm Beach car accident attorney. They will work hard to make sure you understand what is going on with your claim at all times, and have the knowledge you need to build a strong claim and present it effectively at every stage of the process.
Not only is the claims process complex, but it can be frustrating and overwhelming for someone who was recently in an accident and is trying to heal and recover from injuries. Your attorney from LJ Law Group will be your advocate the entire way, fighting hard for you to recover fair compensation for your losses. During the settlement negotiations, they will be your representative when dealing with the insurance adjuster, and if your case needs to advance to litigation, they will represent you in court.
There is nothing to lose by contacting, many times with personal injury cases your attorney will offer to work the case on a contingency basis. This means they will take your case on, with no upfront payment needed from you, and their fees will be calculated and deducted from your settlement. This can often be an attractive option when your bills are piling up and you need legal help to pursue your claim.
Why Choose LJ Law Group?
The attorneys at LJ Law Group have the professional experience you need to build a claim that will hold up to insurance adjuster scrutiny and will hold water in court if needed. Not only do we have extensive knowledge of every step in the claims process, but we also have a demonstrated record of being able to help clients recover significant sums of monetary compensation to offset their losses. We will put in the dedication and work needed to give you the best possible chance of coming out of your case successfully. Contact us today.
Get your Free Case Evaluation